About Us

Since 1902, Coca-Cola UNITED has benefited from the skills and commitment of exceptional people. Today, as always, we seek the best talent to build on our success story. Under the guidance of our Core Values – Quality, Excellence, Integrity and Respect, we take great pride in providing our customers and consumers with the highest quality products and service.

Who We Are

For us culture and diversity begins with our talented team of professionals. We operate in a multicultural world and it is critical for our team to mirror our communities and marketplace. We strive to create an environment where all people feel respected and are excited about the opportunity for growth and advancement.

Community

At Coca-Cola Bottling Company UNITED, serving our communities is one of our core values. We consider our local communities – along with our associates, customers and consumers – a part of our UNITED family. And we believe that our business can only prosper if the communities in which we live and operate are strong and vibrant.

Benefits

We are committed to offering a supportive work environment and culture with a comprehensive benefits package, competitive salaries, and an open-door management philosophy, an associate newsletter, community events, and Associates Appreciation Activities. We are committed to providing a work environment and company culture where all associates of our diverse workforce can perform at their very best.
Our Company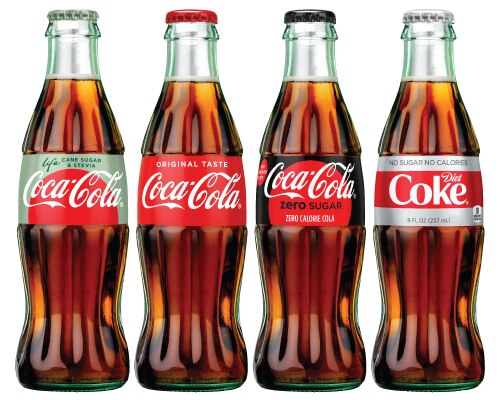 Coca-Cola Bottling Company UNITED, Inc. was founded in 1902 and is headquartered in Birmingham, Alabama. We have 9 production facilities and 54 distribution sales centers located in 6 southeastern states. In the United States, Coca-Cola UNITED is the third largest bottler of Coca-Cola products and the second largest privately held Coca-Cola bottler employing over 10,000 employees.
We produce and distribute over 750 refreshing beverages. Our product portfolio includes:
Coca-Cola®, Coke Zero Sugar®, Diet Coke®, Sprite®, DrPepper®, Fanta®, Dasani®, Powerade®, Minute Maid®, vitaminwater® and many more refreshing options for every occasion.
For over 100 years Coca-Cola Bottling Company UNITED has proudly supported many civic and charitable organizations serving our communities including United Way, Boys and Girls Club, Chambers of Commerce, YMCA, Birmingham Civil Rights Institute, and more.